Ellington Properties is a distinguished real estate development company based in Dubai. The company has earned renown for its commitment to crafting luxury properties and residences characterized by exceptional design and architectural excellence. With a focus on delivering unique and premium living experiences, Ellington Properties has left an indelible mark on Dubai's real estate landscape.
The company's portfolio boasts a selection of high-end developments in some of Dubai's most coveted locations. These include Mohammed Bin Rashid City (MBR), Downtown Dubai, Palm Jumeirah, and the Jumeirah Village Circle (JVC). Each of these areas represents a distinct facet of Dubai's diverse and dynamic real estate market.
Ellington Properties dedication to design and quality has not gone unnoticed. The company achieved remarkable recognition by winning four prestigious awards for best architecture at the Arabian Property Awards in 2017. They also received awards for their outstanding interior design. This accolade underscores Ellington's unwavering commitment to pushing the boundaries of aesthetics and functionality in its projects.
In 2018, Ellington Properties continued its commitment to innovation and excellence by launching projects such as Belgravia Square, DT1, and Wilton Terraces. The company not only successfully delivered these developments but also earned the "Innovation Company Award" at the Arabian Business Awards, reaffirming its status as a leader in the luxury real estate sector.
Another significant milestone for Ellington Properties Dubai was winning the "Best Luxury Project" award at the Arabian Business Awards in 2019. This award was given for DT1, located in the prestigious Downtown Dubai area. This recognition further solidified the company's reputation for delivering outstanding and opulent living spaces.
In 2019, Ellington Properties completed the Eaton Place project and unveiled their latest gem, Wilton Park Residences, a project that harmoniously blends studio and 1-2BR ellington house apartments with natural green spaces, demonstrating the company's dedication to sustainability and a holistic living experience.
With its remarkable achievements, commitment to excellence, and a portfolio of exceptional projects, Ellington Properties continues to be a prominent player in Dubai's luxury real estate market, setting new standards for design, quality, and innovation.
Ellington properties Co-founder
Nitin Bhatnagar, the co-founder of Ellington Group, is a distinguished and accomplished entrepreneur in the real estate industry. With an impressive track record spanning over two decades, he has specialized in various aspects of the financial world, including wealth management, structured credit, and corporate finance. Nitin's profound knowledge and extensive experience have been instrumental in shaping Ellington Group into a leading real estate development company based in Dubai.
As a co-founder, Nitin Bhatnagar has played a pivotal role in steering Ellington Group's success. Alongside his partners Robert Booth and Joseph Thomas, he has brought an innovative and dynamic approach to the real estate sector. Their vision and strategic leadership have been key drivers in establishing Ellington Group as a trusted name known for crafting exceptional properties in Dubai's competitive real estate market. They provide best properties for sale in Dubai such as villas and Apartment for sale in Ellington.
Nitin Bhatnagar's entrepreneurial spirit, combined with his deep industry insights, continue to inspire the company's commitment to excellence, ensuring that Ellington Group consistently delivers luxury properties characterized by outstanding design and architecture. Under his leadership, the company remains dedicated to redefining the standards of quality and innovation in the real estate development landscape.
Ellington Properties Residential Communities in Dubai
Ellington Properties takes immense pride in its outstanding residential communities throughout Dubai. These meticulously designed communities offer residents a truly exceptional living experience. This experience harmonizes tasteful interiors, awe-inspiring views, urban accessibility, and an array of luxurious amenities tailored to cater to diverse lifestyles and preferences.
Within these high-class residential communities, Ellington Properties has carefully crafted a range of apartments, luxury villas, and townhouses. The goal is to provide the perfect environment for residents and their families. The ellington house apartments offer a unique ambiance characterized by spacious interiors, delightful recreational spaces, and a vibrant atmosphere. They epitomize elegant living in exquisitely designed residential buildings featuring stylish exteriors, meticulously landscaped gardens, and inviting terraces that seamlessly blend the indoors with the outdoors.
Ellington Properties, one of the best property for sale in Dubai, committed to excellence is its collaboration with the renowned architecture firm Perkins+Will. This partnership has resulted in the creation of a sublime collection of homes that redefines the very essence of top-tier, prestigious living. These homes are not just spaces; they are expressions of artistry, innovation, and a commitment to elevating the quality of life for residents.
Ellington Properties residential communities in Dubai are more than just places to live; they are havens where luxury, design, and lifestyle converge to offer an unparalleled residential experience. Each community is a testament to the company's dedication to creating homes that transcend ordinary living and set new standards for excellence in the real estate industry.
Famous Residential Communities
The project is one of the best property for sale in Dubai because it is renowned for its commitment to creating distinctive and exceptional residential communities across Dubai. Each of their communities is carefully designed to cater to a specific lifestyle, providing residents with a unique and premium living experience. Other than that Properties for sale in ellington Dubai includes apartments and villas. Here's a closer look at some of the different residential communities by Ellington Properties Dubai:
Jumeirah Village Circle (JVC):
Ambiance:

JVC offers a unique ambiance with a blend of modern living and tranquility. It's known for its spacious and well-planned layouts.

Lifestyle:

Ideal for families and those seeking a balanced urban-suburban lifestyle with easy access to the city's amenities.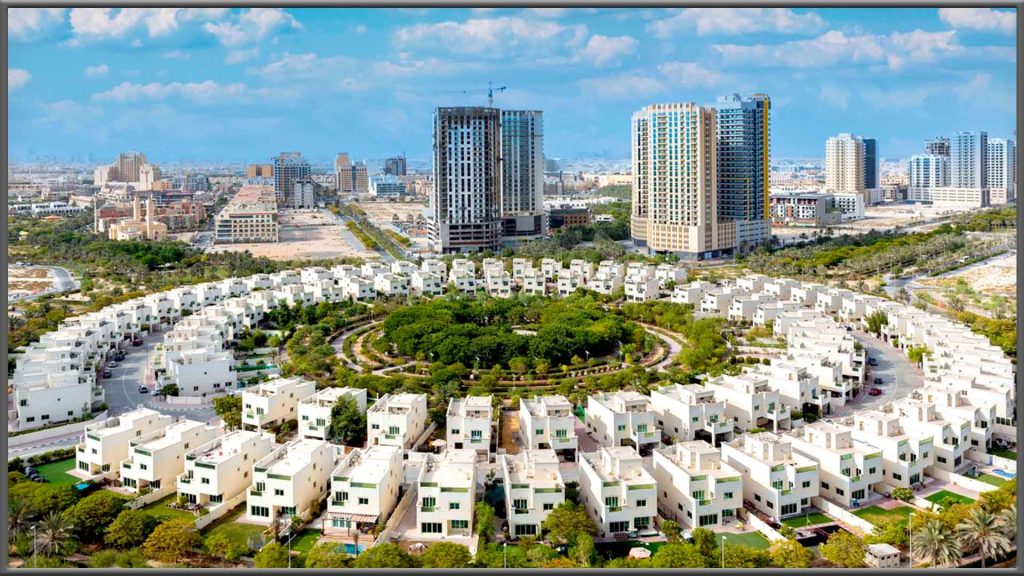 Mohammed Bin Rashid City (MBR City):
Vibe: MBR City exudes a cosmopolitan vibe with world-class retail, dining, and entertainment facilities.
Elegance: Ellington Properties' residences in MBR City complement the distinguished lifestyle of its residents.
Downtown Dubai:
Location: Situated in the heart of Dubai, Downtown Dubai offers unparalleled access to iconic landmarks, shopping, and dining.
Luxury Living: Residents in this community enjoy beautiful interior design, exceptional views, and a multitude of amenities.
Palm Jumeirah:
Sophistication: Known for sophistication and luxury, Palm Jumeirah is a sought-after destination for those who seek opulence.
Comfort: the project in Palm Jumeirah ensures absolute comfort and premium living.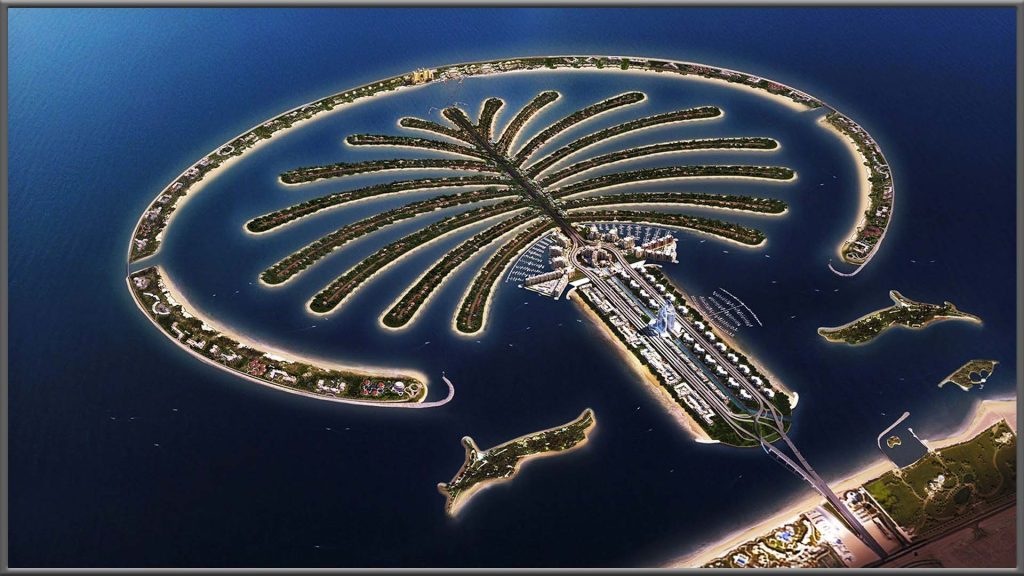 Dubai Hills Estate:
Golf Community: Surrounding an 18-hole championship golf course, this community appeals to golf enthusiasts.
Family-Friendly: It offers a family-friendly neighborhood with abundant amenities for residents and visitors.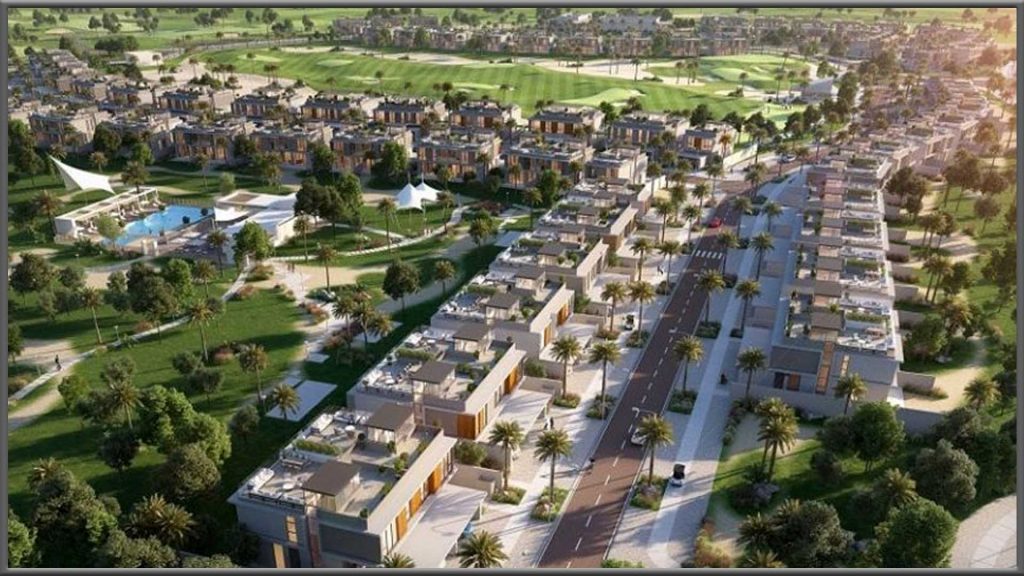 Emirates Hills:
Inspired Luxury: Inspired by Beverly Hills, Emirates Hills offers urbane residences with 5-star amenities and services.
Elegance: It redefines elegance and sophistication in residential living.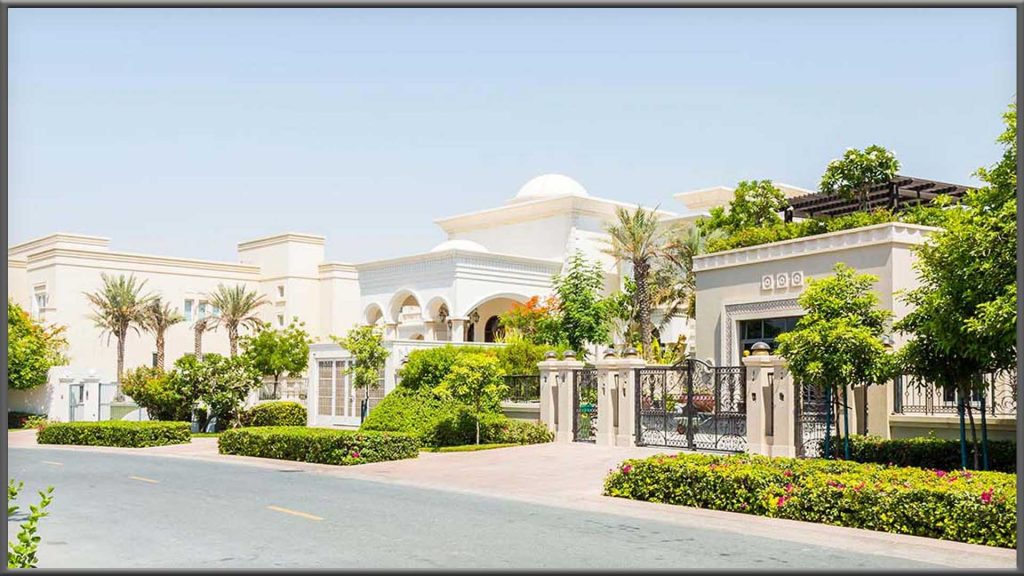 Jumeirah Lakes Towers (JLT):
Vibrancy: The project adds vibrancy to JLT, providing elevated design, socializing opportunities, and well-being.
Dynamic Living: Residents enjoy a dynamic and connected lifestyle.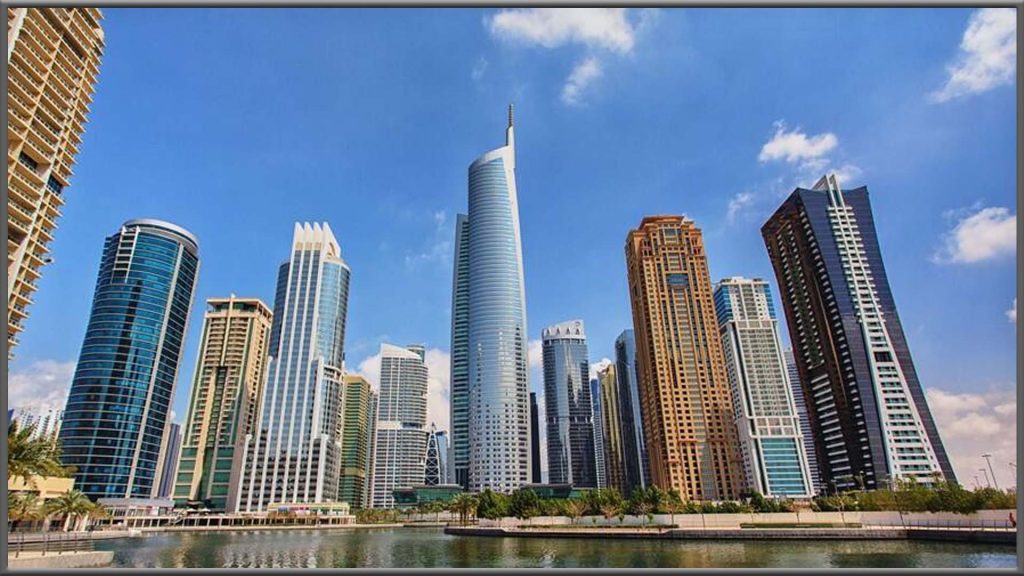 Jumeirah Village Triangle:
Suburban Peace: Perfect for families seeking suburban peace, Jumeirah Village Triangle offers parks, schools, and leisure options.
Tranquility: It provides a quiet shelter from the city's hustle and bustle.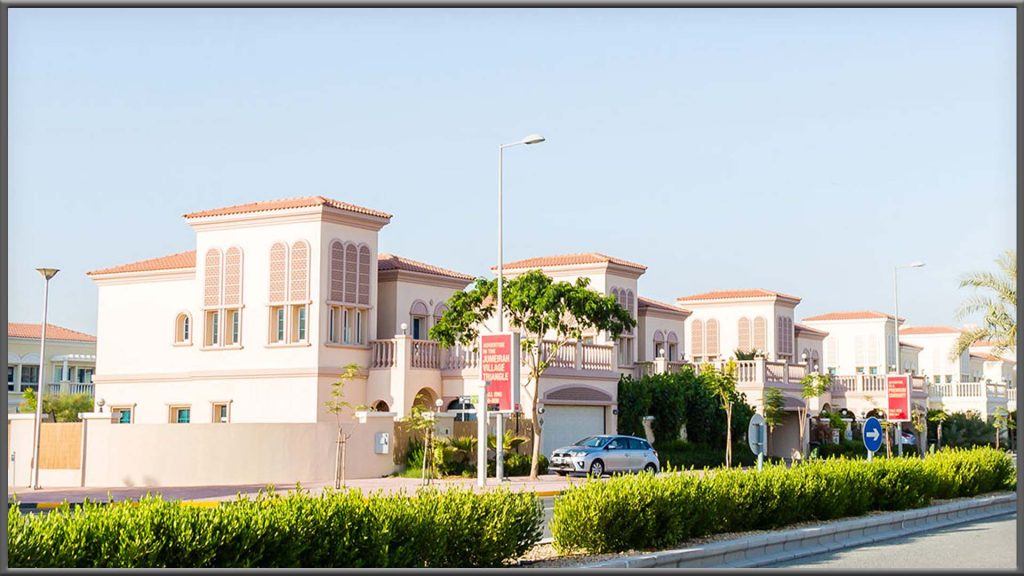 Business Bay:
Strategic Location: Business Bay is a rapidly growing business and residential district with proximity to iconic landmarks.
Commercial Hub: It is one of the largest commercial hubs in the region.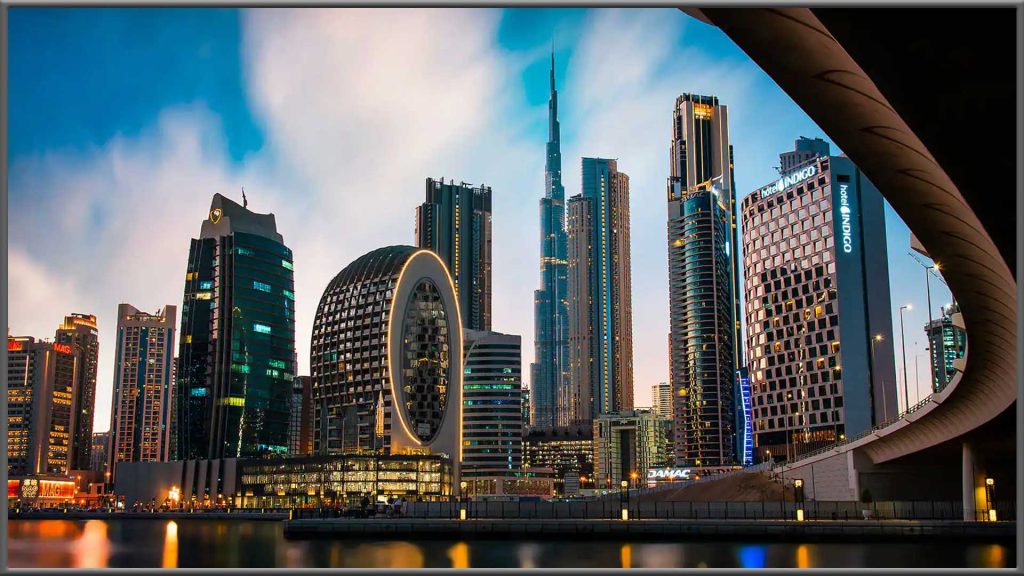 Arjan:
Natural Beauty: Arjan blends modern living with natural beauty, featuring parks, essential services, and iconic gardens.
Serene Environment: It offers a serene and picturesque environment for residents.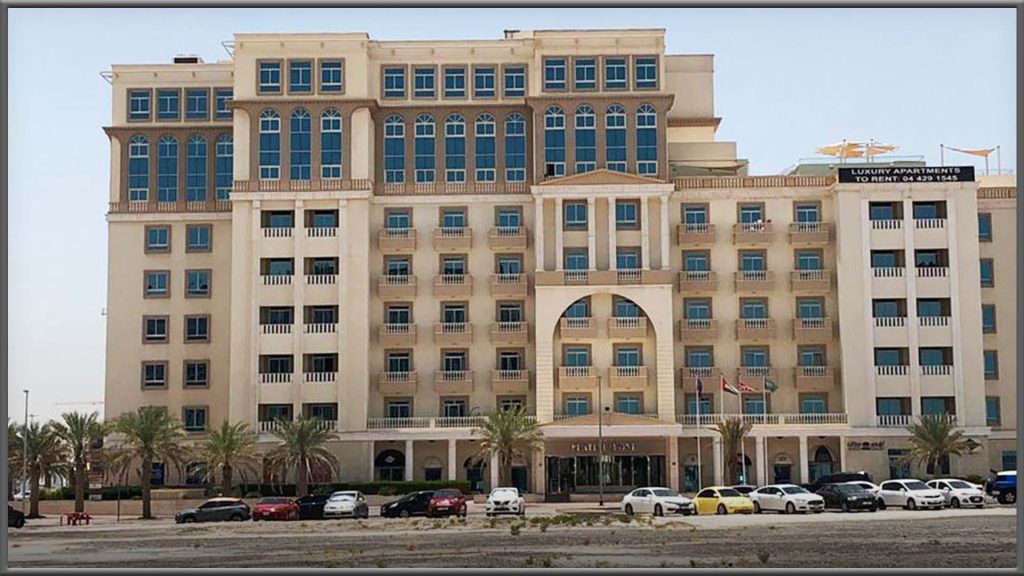 Properties for sale in ellington dubai commitment to excellence is evident in these diverse communities, each crafted to provide residents with a unique and exceptional living environment, tailored to their individual preferences and needs.
Ellington Boutique Apartments
The project takes immense pride in offering boutique apartments in some of Dubai's most distinctive and sought-after communities. These Ellington House apartments are designed to provide residents with an unparalleled living experience. This experience is characterized by tasteful interiors, breathtaking views, and a wealth of 5-star amenities. Here's what you can expect when you choose Ellington boutique apartments:
Apartment for sale in Ellington are financially beneficial for investors and buyers and it will provide better ROI. These apartments are offering various unit types such as:
1 bedroom properties for sale in Ellington Dubai

2 bedroom properties for sale in Ellington Dubai

3 bedroom properties for sale in Ellington Dubai
Tastefully Designed Interiors:
The interiors of boutique apartments are meticulously designed to reflect a blend of elegance, functionality, and style. Every detail, from the layout to the finishes, is thoughtfully curated to create a space that exudes sophistication and comfort.
Breathtaking Views:
Whether it's the stunning skyline of Downtown Dubai, the serene beauty of Palm Jumeirah, or the lush greenery of Mohammed Bin Rashid City, Ellington Properties' boutique apartments offer residents breathtaking views that enhance the overall living experience.
Easy City Access:
These boutique apartments are strategically located, providing residents with easy access to Dubai's key areas, including business districts, entertainment hubs, shopping centers, and transportation networks. This ensures convenience and connectivity for a well-rounded lifestyle.
Multitude of 5-Star Amenities:
The Project understands the importance of amenities that enhance the quality of life. Their boutique ellington house apartments are equipped with a wide range of 5-star amenities, which may include fitness centers, swimming pools, landscaped gardens, play areas, and more, catering to residents' diverse needs and preferences.
Tailored Lifestyle:
Whether you're looking for a tranquil retreat, an active urban lifestyle, or a combination of both, Ellington Properties' boutique apartments are designed to match your unique lifestyle and preferences. These residences offer the perfect balance between luxury, convenience, and comfort.
Ellington house apartments are a testament to their commitment to excellence in real estate development. Each property is a carefully crafted masterpiece that reflects their dedication to providing residents with a living experience that goes beyond the ordinary, offering a lifestyle that is both refined and fulfilling. Invest in projects as invest in Apartment for sale in Ellington provide long term financial benefit to investors.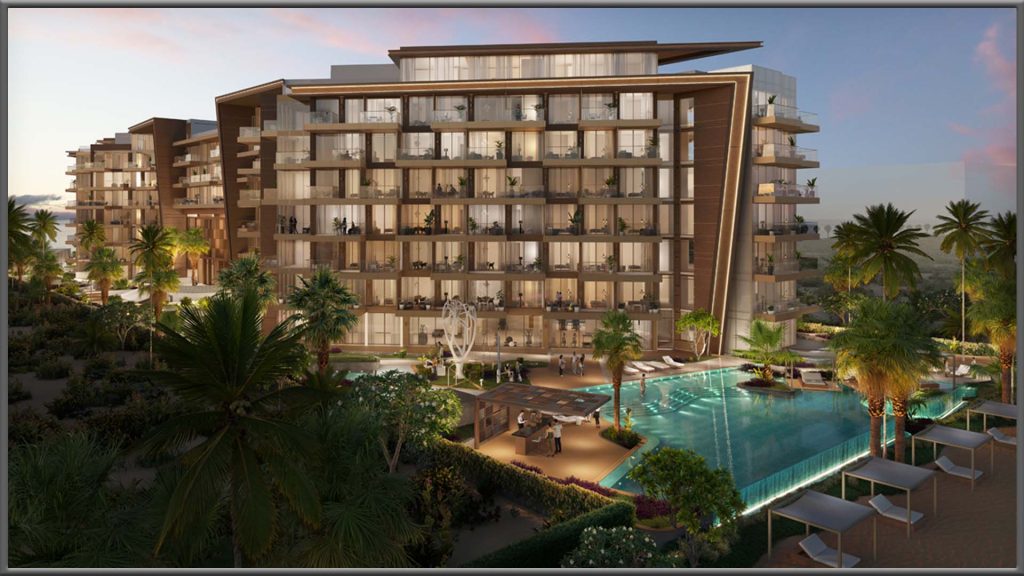 Crestmark by Ellington Properties
Crestmark by Ellington Properties is a prestigious residential development in the heart of Business Bay, Dubai, promising a world-class living experience. This 20-storey tower boasts a collection of meticulously designed studio to 3-bedroom apartments, each a testament to luxury and innovation.
What sets Crestmark apart is its commitment to redefining luxury living. The apartments feature high-end finishes, durable construction, and spacious layouts that prioritize comfort. The exterior design is both creative and attractive, adding to the architectural appeal.
Residents will enjoy an array of amenities and services designed to enhance their well-being, including waterside restaurants, cafes, sports facilities, and more. Moreover, Crestmark's prime location provides easy access to Dubai's iconic attractions, business hubs, and renowned developments like Burj Khalifa and Downtown Dubai.
Ellington Properties offers an attractive installment payment plan, making it more accessible for individuals looking to invest in this extraordinary development. Crestmark represents a fusion of elegance, convenience, and luxury, making it a standout choice for those seeking a dream home in the heart of Dubai's bustling business district.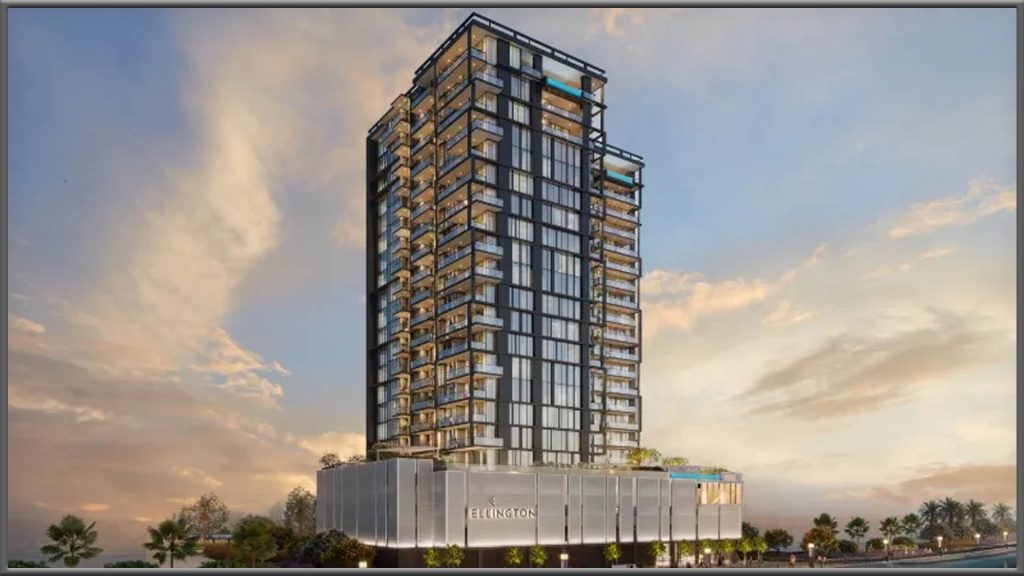 The Quayside by Ellington Properties
The Quayside at Business Bay, masterfully crafted by Ellington Properties Dubai, introduces a new realm of luxury living in Dubai. This stunning development encompasses a wide range of living spaces, from stylish studio apartments to generous 3-bedroom units, and even lavish 5-bedroom penthouses. Each residence is a testament to world-class architecture, distinguished by the use of premium materials and meticulous design.
What truly sets The Quayside apart is its breathtaking location, offering residents panoramic views of the Dubai Canal, the iconic Burj Khalifa, and the bustling Downtown area. This is a resort-style destination that redefines urban living.
The community is designed to provide a chic and contemporary lifestyle, while also incorporating elements of traditional and cultural living. It offers a diverse range of modern amenities, from inviting social spaces to sports facilities, pedestrian-friendly walkways, refreshing pools, and engaging kids' play areas.
The Ellington Quayside at Business Bay is more than just a residential project; it's a bespoke masterpiece that captures the essence of modern living. It's an opportunity to be part of one of Dubai's finest communities, with easy access to commercial landmarks and establishments. The flexible and attractive payment plans make owning a piece of this paradise more accessible than ever.
The Quayside at Business Bay is a harmonious blend of luxury, convenience, and contemporary living, offering residents a privileged lifestyle in a gated community with unmatched views and amenities.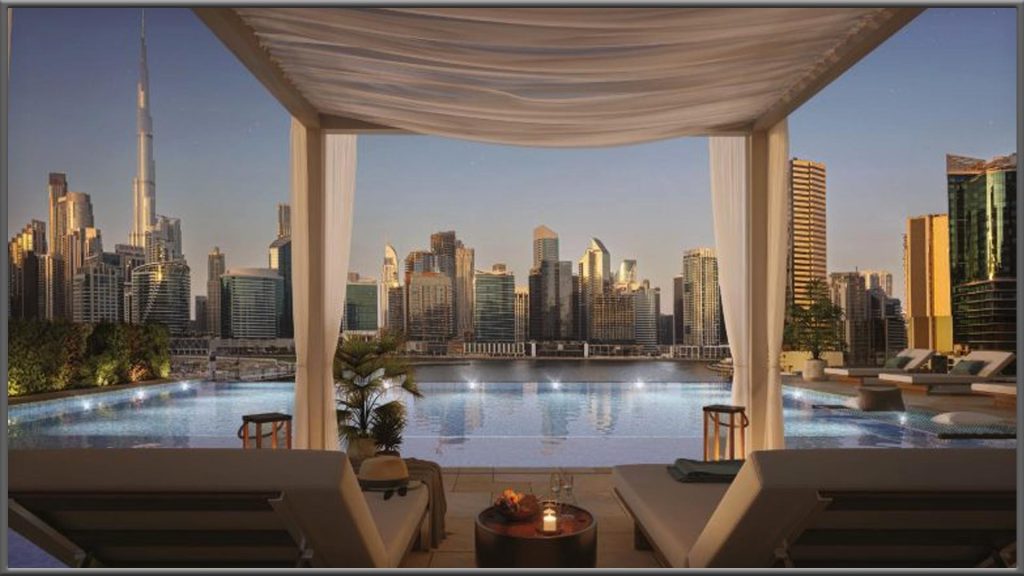 The Ellington Upper House
Upper House at Jumeirah Lake Towers (JLT) is Ellington Properties latest offering, presenting a luxurious living experience in the heart of Dubai. This remarkable development features a range of premium residences, including beautifully designed studios, 1-bedroom, 2-bedroom, and 3-bedroom apartments. Its strategic location ensures seamless connectivity to various parts of the city and proximity to major landmarks.
Upper House is a testament to superior comfort and spacious living, delivering a premium lifestyle that resonates with happiness and prosperity. Residents here are treated to a plethora of amenities and services, each designed to enhance the quality of life and foster a flourishing community.
These innovative property for sale in Dubai, such as ellington, incorporate smart features, exquisite flooring, modern living appliances, and iconic interiors, all infused with brilliant design aesthetics. The result is an immersive living experience that offers picturesque views both inside and outside your home.
What sets Upper House apart is the opportunity it provides to live a fully-fledged lifestyle with loved ones. This fosters a sense of community and participation in various activities. It's a place where convenience and comfort are right at your doorstep.
Upper House at Jumeirah Lake Towers is not just a place to live. It's a destination that elevates your lifestyle to new heights, where every detail is meticulously crafted to provide an exceptional living experience.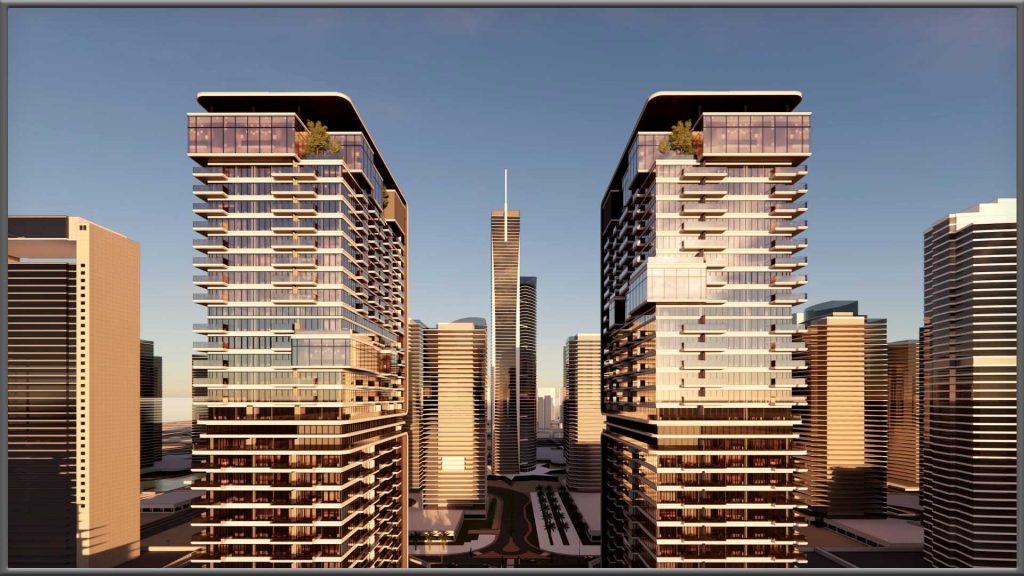 The project offers bespoke villas in Dubai, a pinnacle of luxury living with starting prices at AED 16 million. These exclusive Villas for sale in Ellington Dubai are nestled within distinctive communities. Each community has been carefully chosen to provide residents with exceptional features, luxurious interiors, and captivating views. Additionally, they offer the convenience of easy city access. Here's what you can expect from Ellington Properties' bespoke villas:
Exquisite Interiors: Ellington Properties' bespoke villas are designed with meticulous attention to detail. The interiors are a testament to fine craftsmanship, offering a harmonious blend of elegance, functionality, and opulence. Every aspect of the villa's design reflects a commitment to creating a unique and luxurious living environment.
Panoramic Views: Whether it's the sparkling city skyline, tranquil waterfront, or lush landscapes, these villas offer breathtaking views that serve as a daily source of inspiration and relaxation.
Convenient Location: The choice of communities for these bespoke villas ensures residents have easy access to the heart of the city, business districts, entertainment centers, and world-class amenities. This strategic positioning enhances the overall quality of life.
5-Star Amenities: Living in an Ellingtonbespoke villa means having access to a multitude of 5-star amenities that cater to your every need. Whether you desire a tranquil retreat, a place for entertaining guests, or a family haven, Ellington Properties' bespoke villas are crafted to match your unique lifestyle and aspirations. These villas have been designed to cater to your specific needs.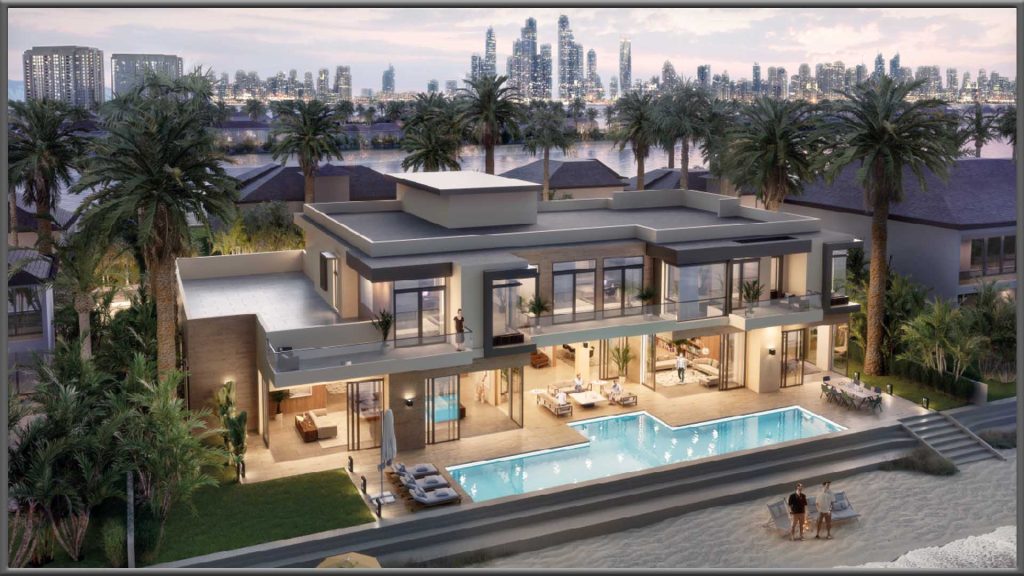 These villas are designed for those who appreciate the finer things in life. Whether you desire a tranquil retreat, a place for entertaining guests, or a family haven, Ellington Properties' bespoke villas are crafted to match your unique lifestyle and aspirations. These villas are designed to cater to your specific needs.
With starting prices at AED 16 million, Villas for sale in Ellington Dubai offer the epitome of luxury living. These villas are located in Dubai's most distinguished communities. Each villa is a testament to their unwavering commitment to excellence. It also showcases their passion for delivering residences that redefine opulence and comfort.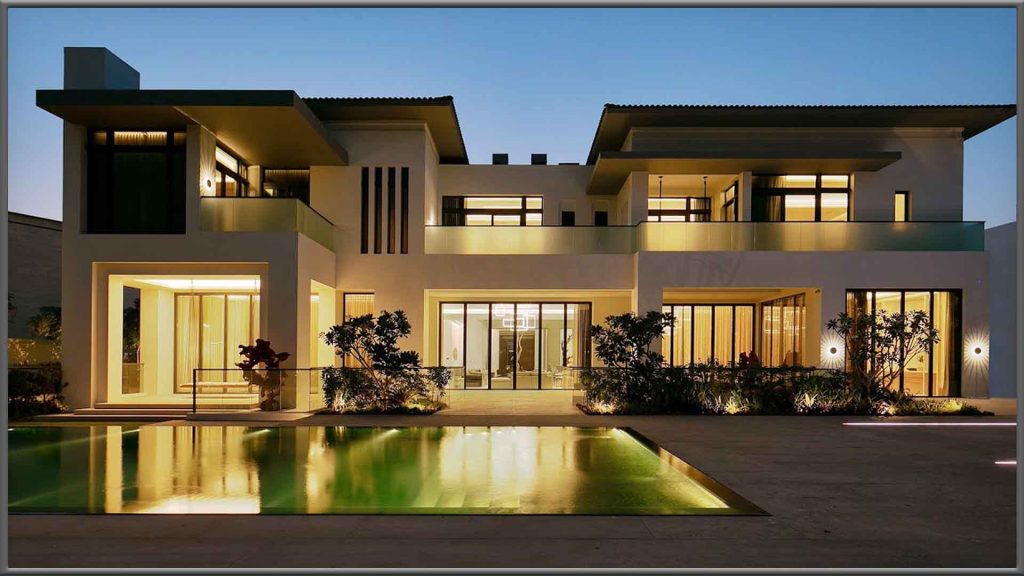 The Hideaway villas by Ellington
The Hideaway Villas by Ellington Properties epitomize a luxurious and exclusive living experience in Dubai. Nestled within prestigious communities, these villas are a testament to refined elegance and modern sophistication. With meticulous attention to detail, each villa boasts panoramic windows and spacious terraces. This allows residents to immerse themselves in breathtaking views of the surroundings, whether it's the azure coastline or lush landscapes.
These new projects showcase Ellington Properties' commitment to creating innovative and stylish homes that seamlessly blend into their natural surroundings. With tap water, electricity, and a driveway to the land plot, convenience is a priority. This ensures a hassle-free lifestyle for residents.
Indoor facilities cater to every aspect of modern living, from healthcare facilities to recreation areas, including a cinema, spa center, fitness room, and more. The outdoor features are equally impressive, with a private beach, landscaped gardens, and a promenade with amenities.
The Hideaway Villas are not just residences. They are a haven of luxury, tranquility, and convenience, redefining the standard of upscale living in Dubai's real estate landscape.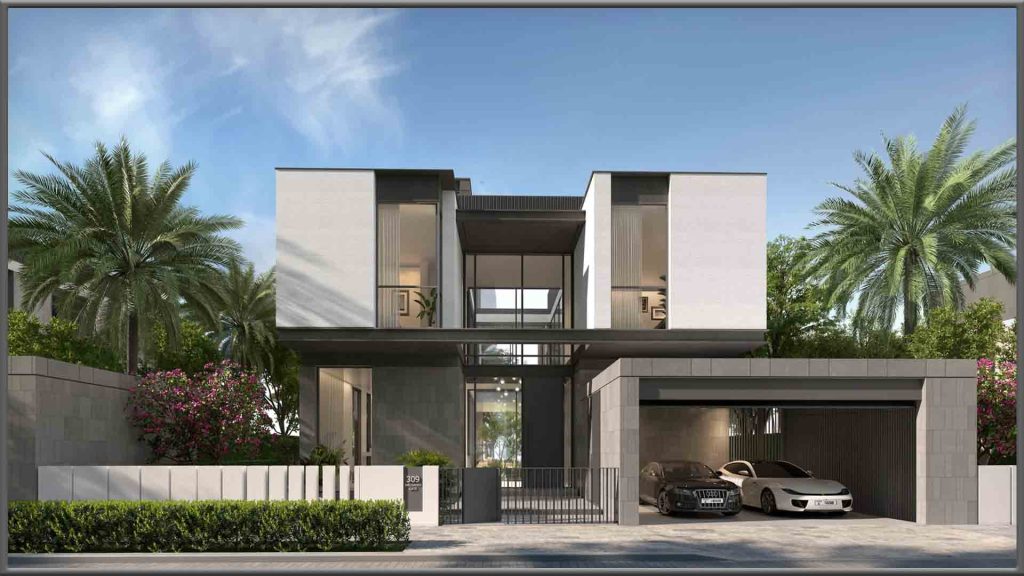 The Retreat Villas by Ellington Properties Dubai offer a serene and luxurious retreat from the bustling city life. They redefine the concept of modern living in Dubai. These villas are a testament to Ellington Properties' commitment. They craft exceptional homes that seamlessly blend contemporary elegance with natural beauty.
Nestled within carefully selected, prestigious communities, the Retreat Villas for sale in Ellington Dubai offer residents a harmonious fusion of architectural sophistication. These villas also provide picturesque surroundings. The architects design these homes with meticulous attention to detail, ensuring spaciousness and comfort in every corner.
Featuring a range of carefully curated amenities, residents can enjoy modern comforts. These include state-of-the-art gym facilities, serene spa centers, and pristine swimming pools. Each villa is a sanctuary of tranquility, complemented by lush landscaped gardens and outdoor spaces.
The Retreat Villas, designed by Ellington Properties, feature a distinctive blend of aesthetics and functionality. These villas provide more than just a place to live; they offer an elevated living experience. This experience seamlessly combines comfort, style, and the beauty of nature. This collection of homes represents the company's commitment to crafting exquisite living spaces. These homes situate in some of Dubai's most sought-after locations. They serve as a testament to the company's dedication and expertise.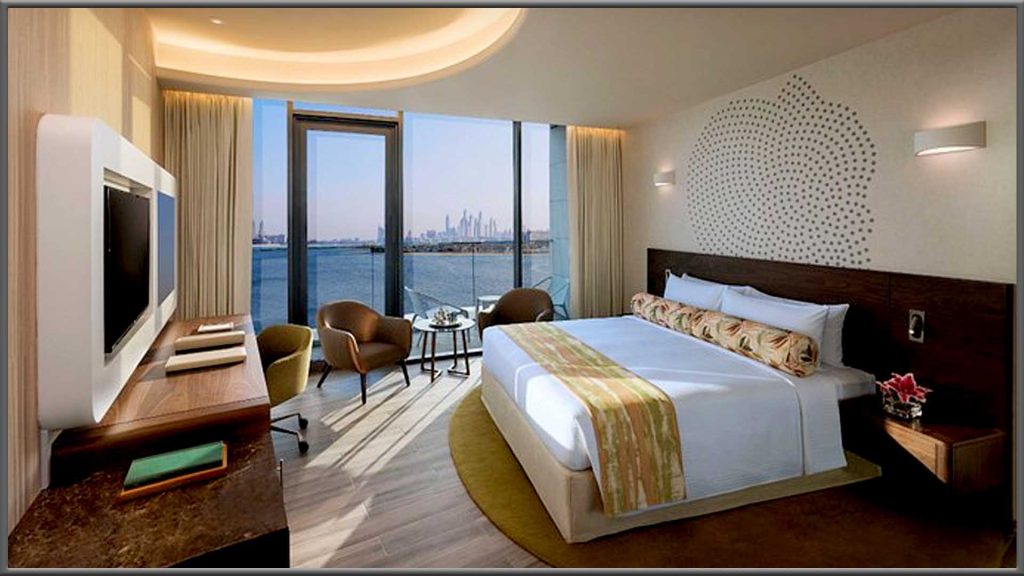 Payment Plan form Ellington Properties
Ellington designed the special payment plan for purchasing a property in DT1 directly from the developer to provide flexibility and convenience to potential buyers. Here's a breakdown of the payment plan fo:
10% Down Payment on Booking: This initial payment represents the down payment, and it amounts to 10% of the total property price. Typically, you make this upfront payment when you book the property and reserve it in your name.
30% During Construction: As the construction of the DT1 project progresses, buyers are required to make payments totaling 30% of the property price. Buyers typically schedule these payments in installments throughout the construction phase, ensuring that they contribute to the cost of the property as it takes shape.
60% on Handover: The final and largest portion of the payment, amounting to 60% of the property price, is due upon the handover of the property. This means that once the property is completed and ready for occupancy. The buyer pays the majority of the purchase price. This payment typically marks the conclusion of the transaction. The buyer gains full ownership and possession of the Ellington property.
This payment plan provides buyers with a structured approach to financing their property purchase. It aims to make the process more manageable and accommodates individuals with various financial situations. It also reflects Ellington Properties' commitment to ensuring that buyers have convenient options to secure their dream homes in DT1.
Why Consider Ellington Properties?
Properties for sale in Ellington Dubai are all set to provide the best opportunities for long-term financial profit to its residents. The project stands out as a premier real estate developer in Dubai for several compelling reasons.
First and foremost, Ellington properties unwavering commitment to architectural excellence and design innovation sets them apart. Ellington Properties doesn't just build structures; they create living works of art. Each of their projects is a testament to their dedication to pushing the boundaries of aesthetics and functionality. This dedication results in residences that are not only luxurious but also remarkably well-designed.
Their choice of prime locations further cements their status as the best in the business. From the upscale Palm Jumeirah, Ellington strategically selects locations. These locations offer a diverse range of lifestyles and amenities. These locations also include the vibrant Downtown Dubai and serene Jumeirah Village Circle. This caters to a wide array of preferences.
Awards and accolades are a testament to their excellence. Winning multiple awards for architecture and design, including the 'Best Luxury Project,' is a testament to their industry leadership. It also underscores their unwavering pursuit of perfection. They have also received recognition for "Best Residential High-Rise Architecture.
Moreover, their forward-thinking approach to real estate development is showcased in projects like Wilton Park Residences, where they demonstrate their commitment to sustainability and green living. This contributing to a better environment and quality of life for residents.
In conclusion, Ellington Properties' blend of visionary design and prime locations. The company has received industry recognition for its achievements. Additionally, Ellington Properties' commitment to sustainability initiatives makes them a top choice for many. They offer luxurious and well-crafted properties in Dubai. Their commitment to excellence sets them apart.