Palm Jebel Ali stands as an iconic symbol of Dubai's relentless pursuit of architectural innovation and luxury living. Located along the pristine coastline of this thriving metropolis in the United Arab Emirates, Palm Jebel Ali is an ambitious addition to the renowned Palm Islands project by Nakheel Properties. This artificial archipelago is poised to redefine opulent living and leisure in Dubai.
The Palm Islands project, encompasses Palm Jumeirah, Palm Jebel Ali, and Dubai Islands (formerly known as Deira Islands). It showcases Dubai's mastery of creating extravagant artificial islands. While Palm Jumeirah has already established itself as a world-class waterfront community with its luxurious residences, upscale dining establishments, sun-kissed beaches, and captivating leisure attractions, the development is set to take this opulence to even greater heights.
What sets the project apart is its grand scale. Nakheel has relaunched the development with an improved plan that will see it become twice the size of its predecessor, Palm Jumeirah, upon completion. This expansion promises an extensive array of real estate options, including high-end residences, commercial spaces, and leisure facilities that will cater to the discerning tastes of residents and visitors alike.
While the project is a testament to Dubai's grandeur, it also exemplifies the city's commitment to sustainable development. The project incorporates innovative technologies for energy efficiency and environmental preservation. It ensures that this man-made wonder harmoniously coexists with the natural beauty of the region.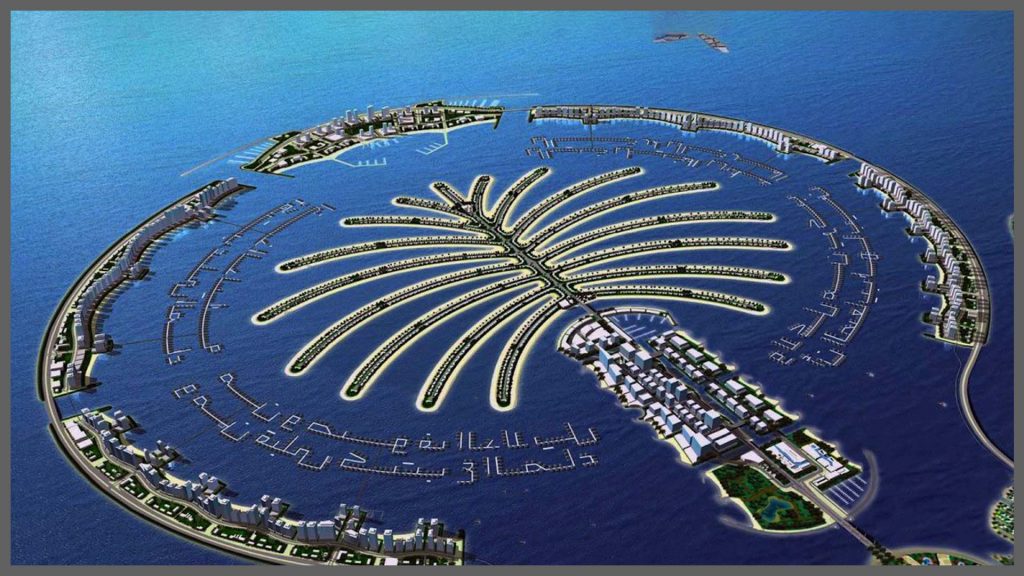 Integral to Dubai's Economic Agenda D33

Elite residential community

Abundance of leisure and entertainment options

Alignment with Dubai's 2040 Urban Master Plan

Part of Nakheel Properties' Palm Islands project

Comprises seven interconnected islands

Encompasses 80 hotels and resorts

Iconic symbol of luxury living in Dubai

Innovative sustainable development practices

Stunning waterfront location along Dubai's coastline
The project's master plan represents a bold vision of luxury and opulence against the backdrop of Dubai's stunning coastline. Covering a staggering 144 million square feet, this island paradise is set to shine as a jewel in Dubai's real estate crown, boasting a unique and meticulous master plan that combines breathtaking architecture, innovative infrastructure, and an array of world-class amenities.
At the heart of this grand vision is a commitment to creating a self-sufficient mixed-use community that seamlessly integrates residential, commercial, and recreational spaces. The design promises to deliver a lifestyle like no other, offering a harmonious blend of exclusivity and accessibility.
With 80 hotels and resorts, Palm Jebel Ali is set to provide residents and visitors with an extensive array of leisure activities, landmarks, and dining options. This ensures that every day can be an adventure, whether spent exploring themed waterparks, enjoying fine dining, or simply relaxing on the sandy shores.
The project's master plan also considers the future, aligning with Dubai's long-term urban vision to create sustainable and environmentally conscious communities. As it evolves, it will offer a range of luxurious properties for both rent and sale. It provides diverse choices to suit the discerning tastes of residents and investors.
The project's master plan stands as a testament to Dubai's ambition and innovation in the realm of luxury real estate. It's a blueprint for a coastal wonderland that promises residents an unmatched lifestyle of grandeur and natural beauty.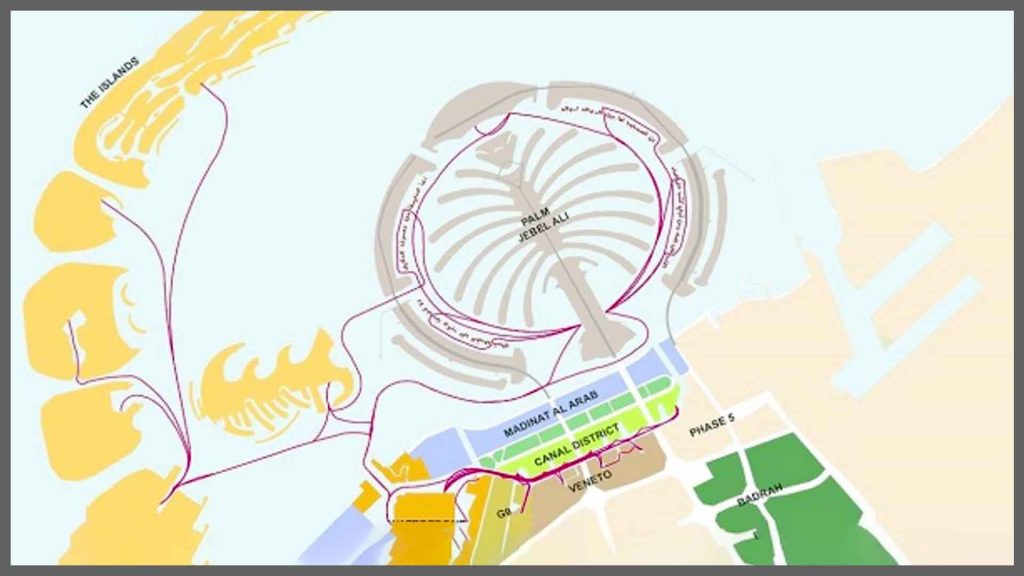 Palm Jebel Ali by Nakheel Properties, is poised to redefine luxury living in Dubai. This upscale community, relaunched with an improved plan in June 2023, is set to become a haven for approximately 35,000 families. Along the stunning Dubai coastline, it promises a lifestyle that seamlessly blends opulence with sustainable living.
Stretching across an impressive 13.4 square kilometers, Palm Jebel Ali Dubai is a significant expansion, doubling the size of its predecessor, Palm Jumeirah. As part of Dubai's Economic Agenda D33, this development aligns perfectly with the city's visionary 2040 Urban Master Plan, which aims to substantially increase public beaches by 2040. This commitment to public spaces and sustainability is reflected in the meticulous planning of the current development.
One of the standout features of the project is its dedication to sustainable development. Approximately 30% of the energy required for public facilities within the community will be generated from renewable sources. It underscores Dubai's commitment to environmentally responsible practices.
The future is in mind when designing this community. It embraces smart city technologies, ensuring residents have access to cutting-edge infrastructure and transportation options, making everyday life more convenient and efficient. The project is envisioned as a pedestrian-friendly environment. It is complete with cycling and walking tracks, promoting a clean and green lifestyle.
Palm Jebel Ali is not just a residential development; it's a visionary testament to Dubai's commitment to combining luxury living with sustainability. With its strategic location, world-class amenities, and a focus on green practices, it promises to be a jewel in Dubai's crown and a model for modern, eco-conscious communities. 
Properties in Palm Jebel Ali 
The current development, the epitome of luxury living in Dubai. It offers a wide array of exquisite residential properties that cater to the discerning tastes of residents and investors alike. Set against the backdrop of pristine beaches and breathtaking sea views, these properties promise a lifestyle of opulence and tranquility.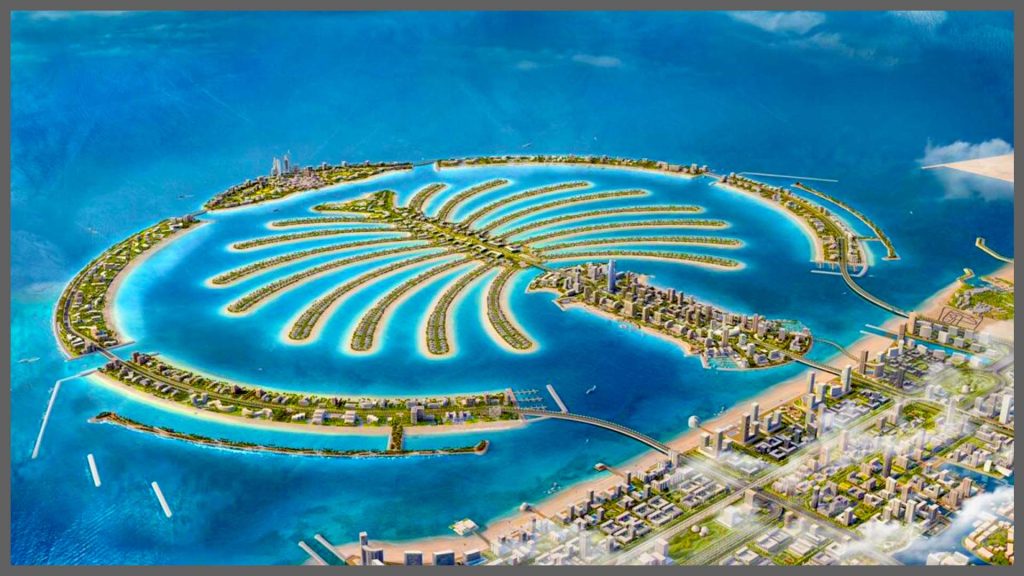 The project boasts an impressive selection of beachfront properties. It includes luxurious Villas for sale in Palm Jebel Ali, townhouses, and Palm Jebel Ali apartments. These residences provide residents with the privilege of waking up to the soothing sound of waves and the refreshing sea breeze.
The Beach Collection
Within this elite community, The Beach Collection stands out, offering 5 and 6-bedroom villas in eight distinctive layouts. These spacious villas range from the 7,316 sq. ft. Blue Horizon to the sprawling 8,434 sq. ft. Azure Blue. Each villa in The Beach Collection is designed to provide the ultimate in beachfront living, featuring private backyards, lawns, private swimming pools, and direct access to the beach.
The Coral Collection
For those who desire even more space and grandeur, The Coral Collection presents 7-bedroom villas in eight unique configurations. From the expansive 11,222 sq. ft. Coral Living to the palatial 12,165 sq. ft. Redwood. These villas redefine luxury living. With private swimming pools and beach access, they offer an unparalleled coastal lifestyle.
Handover in 2027:
The fortunate owners will receive these remarkable properties in 2027. It promises a future where luxury and comfort blend seamlessly with the natural beauty of the island.
Residential Plots
Additionally, for those with a vision of creating a custom dream home, residential plots are available for sale here.. These plots offer a canvas to design and build a bespoke residence tailored to individual preferences and lifestyles.
Palm Jebel Ali Dubai residential properties represent the pinnacle of beachfront living, where every day is a retreat in paradise. With a variety of options and access to world-class amenities, this development is not just a place to live but a legacy to pass down through generations.
Palm Jebel Ali Dubai boasts a strategic location. It offers the perfect blend of tranquility and accessibility, making it a highly coveted destination in Dubai.
Proximity to Downtown Dubai: While providing a serene escape from the bustling city, the project is conveniently situated approximately 50 kilometers away from the vibrant heart of Downtown Dubai. This proximity allows residents to enjoy the best of both worlds, with easy access to urban amenities and the blissful seclusion of island living.
Adjacent to Logo Islands: the neighbors Logo Islands, enhancing its appeal as a coastal paradise. This strategic positioning creates a stunning coastal landscape, offering breathtaking views of the Arabian Gulf and promising a tranquil and picturesque environment.
Accessibility from Jebel Ali Freezone: The development will be seamlessly accessible from Jebel Ali Freezone, one of the region's most prominent business hubs. This connectivity facilitates efficient commutes for professionals and further strengthens the island's status as an ideal place for work and leisure.
The project's location not only promises a peaceful retreat but also ensures easy connections to essential business and leisure hubs in Dubai, making it a sought-after destination for those seeking a luxurious island lifestyle.
Around 50 km away from Downtown Dubai

Next to Logo Islands in the vicinity of Mina Jebel Ali

Will be accessible from Jebel Ali Freezone

15 Minutes to Ibn Battuta Mall

18 Minutes to Al Maktoum International Airport

20 Minutes to Dubai Marina

35 Minutes to Downtown Dubai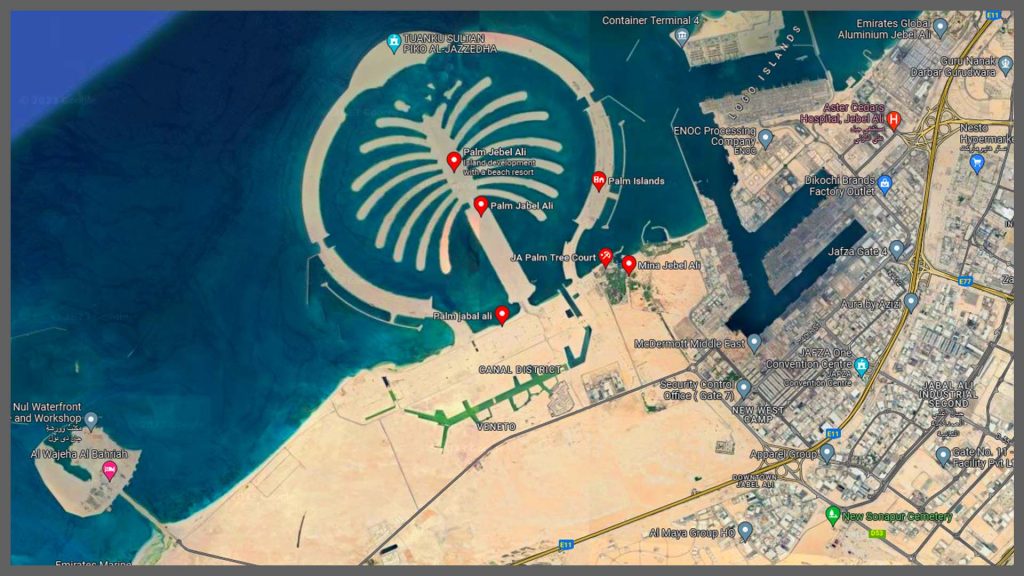 Transportation and Parking Space
The project is not only a symbol of luxury living but also a model of convenience when it comes to transportation and parking. This prestigious development has been meticulously planned to offer residents and visitors a hassle-free experience.
Transportation Connectivity: Upon the project's completion, bridges will elegantly connect the development to the mainland. It ensures effortless access to and from the island. These well-thought-out connections seamlessly integrate the project into Dubai's extensive transportation network, making it a convenient hub for all travel needs.
Proximity to Sheikh Zayed Road (E11): The island's proximity to Sheikh Zayed Road, one of Dubai's major arterial routes, further enhances its accessibility. This key thoroughfare links the project to the rest of the emirate, facilitating quick and convenient travel to business districts, leisure destinations, and neighboring emirates.
Parking Solutions: Parking spaces have been integrated into both residential and commercial developments on the island. Residents of the project, like their counterparts on Palm Jumeirah, can expect spacious parking facilities within their villas, ensuring convenience and ease for homeowners and their guests.
Palm Jebel Ali offers a transportation and parking experience that aligns with its commitment to luxury and comfort. Whether traveling to work or exploring the city's attractions, residents and visitors can expect a seamless and convenient journey, underlining the island's status as a premier destination for both living and leisure in Dubai.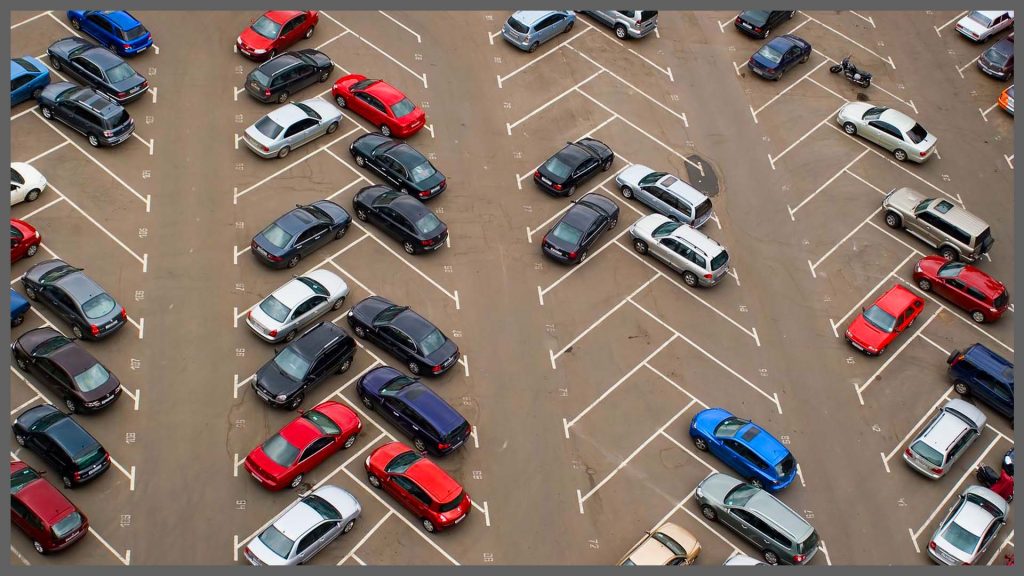 Public Transportation in Palm Jebel Ali
While the development is currently in its early stages of development, the absence of public transportation options is a temporary condition. In the near future, the community's visionary planning, aligned with the Dubai 2040 Urban Master Plan, anticipates the integration of efficient and accessible public transportation.
Dubai 2040 Urban Master Plan: the development adheres to the Dubai 2040 Urban Master Plan, a forward-looking initiative aimed at enhancing the city's infrastructure and livability. In accordance with this plan, we have put provisions in place to strategically position public transport stations within a maximum distance of 800 meters from residential areas.
Anticipated Convenience: The future integration of public transportation stations will add convenience to residents, making it easier for them to navigate the city. The seamless connectivity to public transit will reduce reliance on private vehicles. It aligns with Dubai's commitment to sustainability and efficient urban mobility.
As Palm Jebel Ali by Nakheel continues to evolve and mature, residents and visitors can look forward to a well-connected public transportation network that enhances accessibility, reduces congestion, and promotes a more sustainable and livable community. This anticipation underscores the commitment to creating a thriving, modern, and accessible environment for all who call the current project home.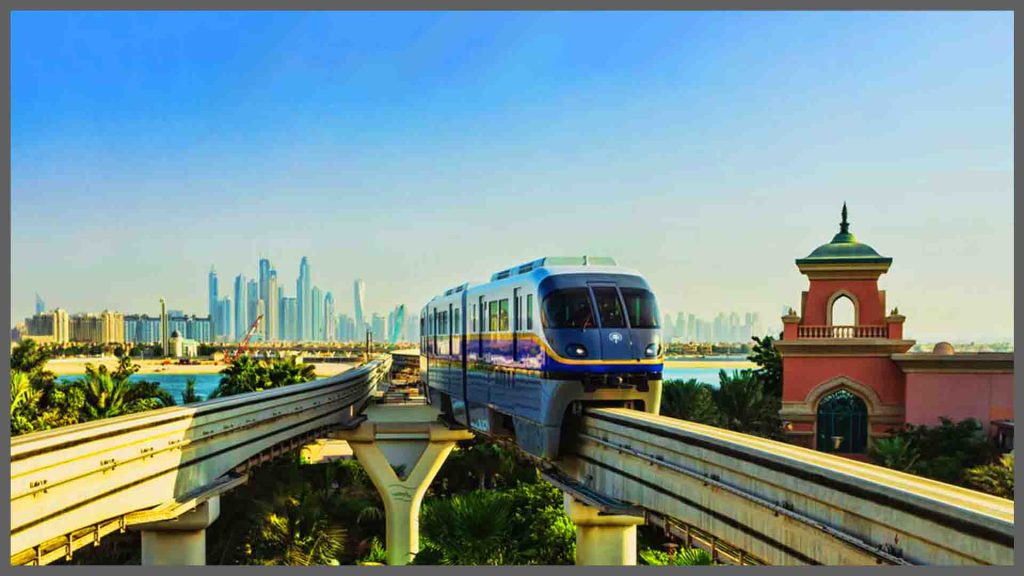 The project's commitment to becoming a self-sufficient community is evident in its comprehensive amenities. While the community is still in development, residents and future residents can anticipate a wealth of amenities. It includes retail centers with diverse shops and supermarkets that cater to daily needs. These facilities will offer a convenient shopping experience right at the doorstep. The careful planning ensures that the project will not only be a luxurious residential destination but also a vibrant hub with a wide range of services and recreational opportunities for its residents.
Retail Centers with Diverse Shops

Supermarkets for Daily Needs

Recreational Opportunities

Community Spaces

Dining Options

Educational Facilities

Healthcare Facilities 

Security and Safety Measures

Transportation Services 

Green Spaces and Landscaping

Pet-Friendly Amenities 

Cultural and Arts Spaces

Community Events and Activities

Concierge Services for Residents' Assistance
Schools Near Palm Jebel Ali
Education is a top priority in development plans. Upon completion, the community will feature a mix of nurseries, preschools, and schools to accommodate residents' educational needs. While these institutions are in the pipeline, residents can access nearby educational facilities within a half-hour drive. It ensures that quality education remains within reach for families residing in this burgeoning community.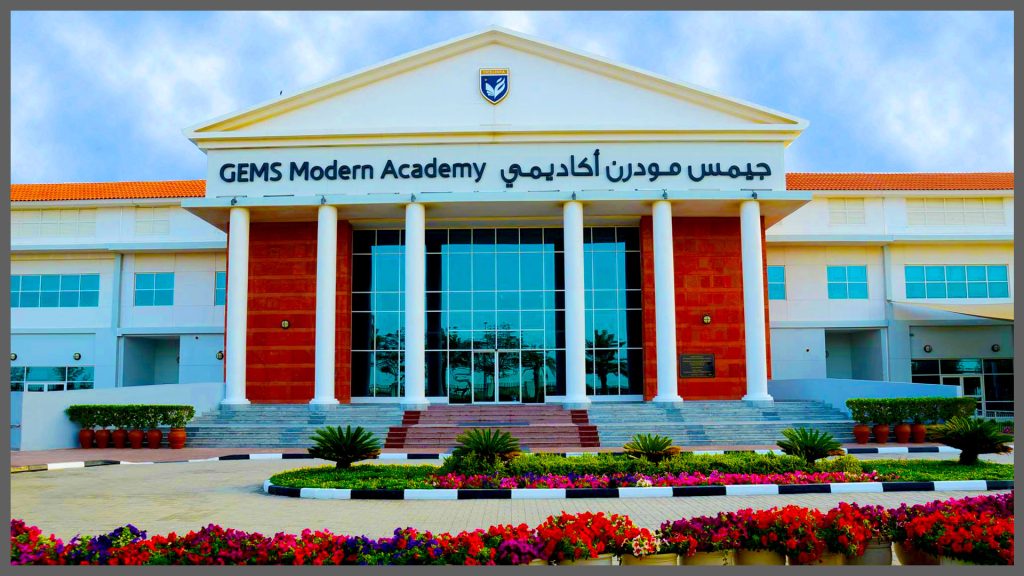 Healthcare Facilities in the Vicinity
The project aims to provide comprehensive healthcare options to its residents. Currently, the community benefits from Care Blue Clinic, a private primary care facility located in Mina Jebel Ali. It is suitable for non-serious ailments and routine check-ups. For more specialized and tertiary care needs, residents can turn to Aster Cedars Hospital in Jebel Ali. The presence of these healthcare facilities guarantees that residents can access a range of medical services conveniently. It ensures their well-being within proximity.
Care Blue Clinic

Aster Cedars Hospital
Places of Worship Near Palm Jebel Ali
Palm Jebel Ali embraces the multicultural fabric of Dubai. It ensures that residents from diverse backgrounds can practice their faith with ease and convenience. While the community is on its path to development, it commits to providing a rich tapestry of places of worship. For the Muslim community, a mosque within the project is planned for the future. It allows residents to observe their daily prayers and religious gatherings conveniently.
Christians will find a haven in the church complex in Jebel Ali Village, which houses various Catholic, Anglican, and Orthodox churches. These places of worship cater to the spiritual needs of Christian residents and offer a sense of community and belonging. Sikh residents can visit Guru Nanak Darbar, a prominent gurdwara in the area, while the Grand Hindu Temple in Jebel Ali provides a serene place of worship for the Hindu community.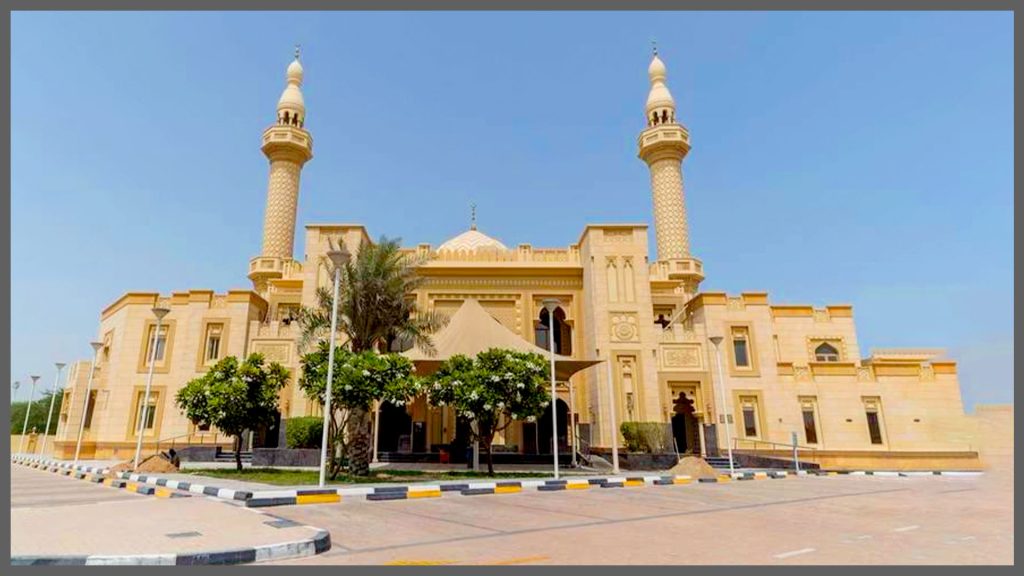 Palm Jebel Ali by Nakheel, is nestled on its secluded island. It offers a serene escape from the bustling urban landscape of Dubai. Far removed from the city's rush, this development is envisioned to be a self-sufficient mixed-use community. It provides residents with a luxurious and tranquil haven. Connectivity is key, and the project ensures this with planned bridges that will seamlessly link the island to the center of Jebel Ali. This strategic connection guarantees an easy and convenient commute for residents, making it effortless to explore the surrounding areas.
Proximity to significant hubs enhances the appeal of the project. Jebel Ali Free Zone Area (JAFZA), renowned as a business and trade powerhouse, is within reach. It allows professionals to seamlessly integrate work and leisure in a luxurious setting. The world-famous Jebel Ali Port, a vital global trade hub, also lies nearby, further enriching the opportunities in logistics and commerce. Jebel Ali Village, located in the vicinity, offers a glimpse into traditional Emirati culture. It provides essential amenities and services that enhance the overall lifestyle experience for the project residents.
Additionally, the vibrant residential community of Dubai Waterfront, featuring townhouses and palm jebel ali apartments, sits in close proximity. Sub-districts like Badrah and Veneto within Dubai Waterfront offer diverse living options. It contributes to the dynamic surroundings of the development. The location marries tranquility with accessibility, affording residents the luxury of a secluded island lifestyle while keeping them well-connected to essential business and leisure hubs in the region.
Restaurants in Palm Jebel Ali
Palm Jebel Ali Dubai is set to tantalize the taste buds of its residents and visitors with a diverse culinary scene. Drawing inspiration from its sister island, Palm Jumeirah, the development Ali is poised to become a gastronomic destination in its own right.
Local Eateries and International Flavors: Just like Palm Jumeirah, the project will host a mix of local eateries and international restaurants. It offers a smorgasbord of flavors to cater to every palate. Whether you crave traditional Emirati cuisine or international delicacies, there will be dining options to satisfy your culinary desires.
Anticipating Mina Jebel Ali: As the island's infrastructure nears completion, it will open doors to the nearby culinary gem, Mina Jebel Ali. This bustling area is a haven for foodies, offering a plethora of dining choices, from casual cafes to upscale restaurants. It ensures a delightful gastronomic journey for residents and visitors alike.
Fine Dining Amidst Luxury: The island's hotels, resorts, and parks will elevate the dining experience with a range of fine-dining restaurants. Whether you're celebrating a special occasion or simply seeking gourmet excellence, these establishments will provide a luxurious backdrop for memorable culinary adventures.
The project is not only a paradise for luxury living but also a culinary oasis. It promises an exciting journey through a world of flavors. From local favorites to international delights and upscale fine dining, this island community is set to cater to the diverse tastes of its discerning residents and guests.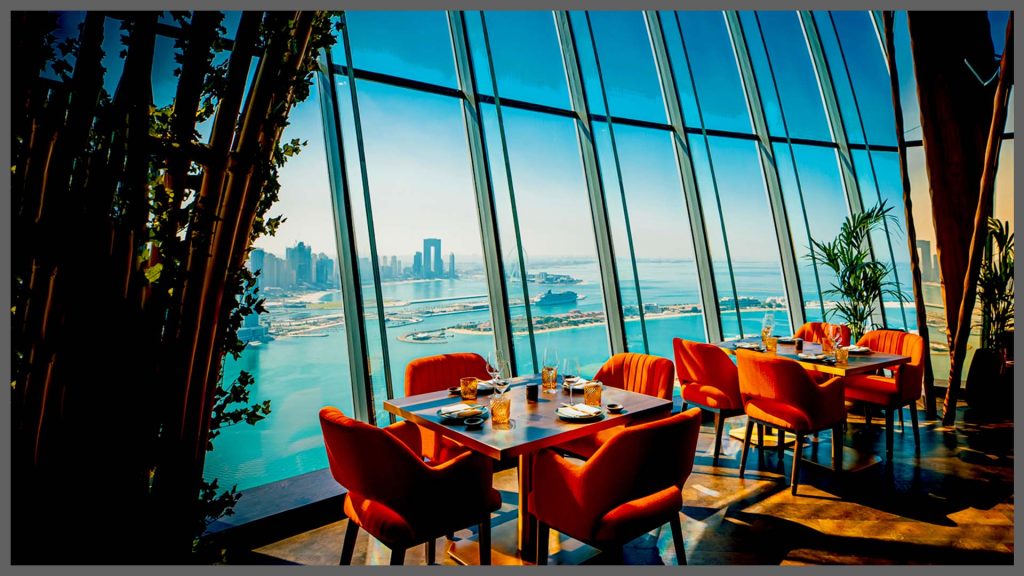 Beaches in Palm Jebel Ali
The project is poised to be a coastal haven. It offers residents and visitors access to pristine sandy shores and a wealth of seaside recreational opportunities. As a luxurious development, palm jebel ali Property for sale takes full advantage of its stunning location along Dubai's coastline.
Direct Beach Access: Some properties within the project will provide the ultimate luxury – direct access to the beaches. Residents will have the privilege of stepping out of their homes and onto the soft sands of the island's picturesque shores. It Creates a seamless connection between living spaces and the tranquil beachfront.
Recreation Centers: Families and beach enthusiasts will find much to enjoy along the shores of the project. Recreation centers will offer a variety of activities and amenities for all ages. It ensures that every day can be a beach day. Whether it's building sandcastles, enjoying water sports, or simply basking in the sun, the beaches here will cater to diverse interests.
Expanding Dubai's Coastline: the development is not just about creating a luxurious community; it's also about expanding Dubai's coastline. The addition of this island will contribute a remarkable 110 kilometers of coastline to the emirate of Dubai. It enhances the city's natural beauty and provides even more opportunities for residents and tourists to enjoy the sea.
The beaches are set to be an integral part of its allure. It offers a blend of natural beauty, recreational possibilities, and direct access to the soothing waters of the Arabian Gulf. This coastal paradise is designed to make every day feel like a beach vacation for those fortunate enough to call it home.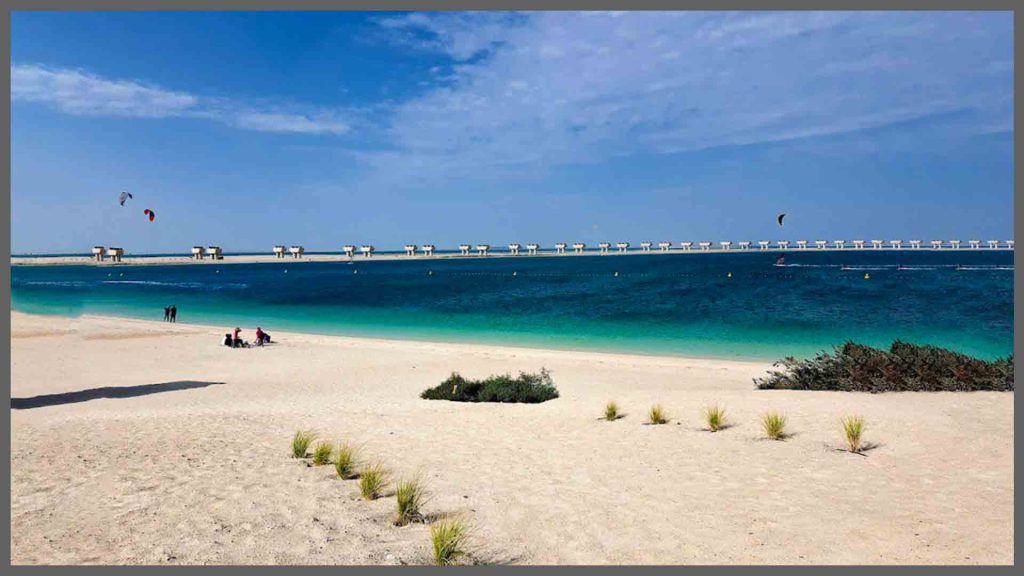 Leisure Activities and Notable Landmarks in Palm Jebel Ali
The project is destined to be a hub of leisure and entertainment. Thanks to the presence of 80 hotels and resorts within its master plan. These establishments are set to create a vibrant tapestry of activities and landmarks that will captivate both residents and visitors.
Dubai Parks and Resorts: While the island's development is ongoing, the nearest and most prominent leisure destination for immersive experiences in the region is Dubai Parks and Resorts. This colossal entertainment complex offers a diverse array of theme parks that cater to a wide range of interests. From the cinematic magic of Motiongate Dubai to the interactive Lego-themed attractions at Legoland Dubai and Legoland Water Park, there's something for everyone. Riverland Dubai, a waterfront promenade within the complex, adds to the excitement with its dining and entertainment options, making it a perfect family destination.
Lego-themed attractions

Legoland Water Park

Riverland Dubai
As the project continues to take shape, its own array of leisure activities and landmarks will undoubtedly complement the existing offerings. It ensures that this island paradise becomes a playground for residents and a must-visit destination for those seeking world-class entertainment experiences in Dubai.
Outdoor Activities, Fitness, and Beauty in Palm Jebel Ali
The project is designed to encourage an active and vibrant beachfront lifestyle, offering a multitude of outdoor activities, fitness options, and opportunities to enjoy the natural beauty of the island.
Walking, Biking, and Running Tracks

Themed Waterpark

Community Playgrounds

Beachfront Activities
Walking, Biking, and Running Tracks: Residents can embrace an active lifestyle with long walking trails, dedicated biking tracks, and running tracks that wind through the community. These paths not only promote fitness but also provide a serene environment to connect with nature.
Themed Waterpark: For aquatic adventures and family fun, the massive themed waterpark within the community promises thrilling rides and refreshing experiences for residents of all ages.
Community Playgrounds: Children will have their own haven with well-equipped community playgrounds. It offers a safe and enjoyable space for kids to play and interact with their peers.
Beachfront Activities: The beachfront location allows residents to enjoy leisurely strolls along the shoreline, soak up the sun, or partake in water sports. For those who prefer a more relaxed evening, barbecue areas are available, making it ideal for family gatherings and socializing.
The project's focus on outdoor activities, fitness facilities, and the sheer beauty of its beachfront setting creates an environment where residents can lead an active and healthy lifestyle while relishing the island's natural charm.
Things to Consider About Palm Jebel Ali
The project, in its current phase of construction, offers a unique opportunity to envision the possibilities that lie ahead. Here are some key points to consider:
Construction in Progress: the project is a work in progress, with the full development of the residential area still underway. It's important to keep in mind that the community is evolving, and some amenities and features may not yet be available.
Master Plan Anticipation: Anticipating the completion of the master plan is exciting. Drawing inspiration from the success of other Palm Islands projects. It's expected that the island will become an attractive residential option upon its full completion. Luxurious Palm Jebel Ali Properties for sale and rent are likely to be a part of the landscape. It offers a range of choices to prospective residents and investors.
The Promise of Luxury: the current development promises a lifestyle of opulence, with its beachfront properties, beach access, leisure facilities, and scenic views. It's a development designed to meet the highest standards of luxury living.
As the project continues to take shape, it's a promising glimpse into the future of a self-sufficient and luxurious island community. For those with a vision for waterfront living in Dubai, this evolving paradise holds the promise of an extraordinary lifestyle.
Palm Jebel Ali emerges as a visionary testament to Dubai's boundless ambition in the realm of luxury real estate. This coastal wonderland, with a master plan that spans a staggering 144 million square feet, will become an iconic addition to the city's skyline. Its unique location within the Palm Islands archipelago, distinctive architecture, and meticulous infrastructure underline its status as a masterpiece in the making.
Upon completion, the project will be twice as large as Palm Jumeirah. It offers residents an unparalleled sense of space and exclusivity. Its commitment to creating a self-sufficient mixed-use community, replete with 80 hotels and resorts. Apartments and Villas for sale in Palm Jebel Ali promises a lifestyle that seamlessly blends leisure, convenience, and luxury.
As Dubai's urban landscape evolves, the current development remains firmly rooted in sustainability and environmental consciousness. Aligning with the city's long-term vision. This commitment ensures that the island community will be a sustainable haven for generations to come.